Ballet Meets The Beatles
Chevalier Ballet & Across The Pond
Guaranteed to make you want to sing, scream and dance! The Chevalier Ballet dances to the songs of The Beatles performed live by tribute band Across The Pond. They are joined by a string quartet on such songs as Eleanor Rigby, All You Need Is Love, A Day in The Life, Here Comes The Sun and many more.  The show begins with Across The Pond performing an 'Ed Sullivan Set' of early rockers before they are joined by Chevalier and Silhouette. Help us celebrate the collaboration of these great art forms.
Tickets $15 in advance / $20 at the door. Free admission for youth.
For advance price tickets, visit the TPC box office, call (518) 251-2505 x128, or click here to purchase thru Brown Paper Tickets (a secure online ticketing service).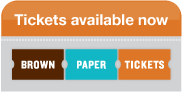 A Unique Collaboration
Chevalier Ballet is a Manhattan based company providing professional touring experience for select students of SLK Ballet (the official training school of Chevalier Ballet under the direction of Sara Knight) and select audition candidates.  Chevalier Ballet Company dancers gain experience by performing and bringing their professionalism and artistry to a wide audience through touring, workshops, residencies, and cultural exchanges.  Across The Pond has been performing the music of the Beatles throughout the Northeastern United States since 2008.  No wigs or costumes, they focus on capturing the joy of this timeless music and are always excited to bring it to new audiences.
Hudson River Music Hall Productions, Inc. is a 501 c3 not-for-profit dedicated to …'creating community through music and the related arts'.  HRMHP creates events to stimulate creative and economic development through the performing arts.  This is the first joint production between Chevalier Ballet and HRMHP to bring professional dance performance and community outreach to Hudson River Communities from Lake Placid to New York City.
Sara Knight – Artistic Director, Chevalier Ballet is a graduate of England's Royal Ballet School, an Associate of the Royal Academy of Dance, graduate of the Royal Ballet School Teacher's Training Course and first British graduate of Russia's Vaganova (Kirov) Ballet Academy. Sara is a recipient of the Royal Ballet School Award for Excellence personally awarded by Dame Ninette de Valois, founder of the Royal Ballet. Upon graduation Sara was accepted to the Eifman Ballet Theatre. She remained in Russia and went on to become soloist with the Leningrad State Ballet Theatre and the Russian Ballet of St. Petersburg. In Western Europe she danced with England's Northern Ballet Theatre and was principal dancer with the European Ballet of London. In the USA, Sara has guested with Boston Ballet and as principal dancer with Configuration Dance and Rebecca Rice Dance Company.  Sara has been invited to teach world-wide including: Boston Ballet Company, Boston Ballet School, Tulsa Ballet Center for Dance Education, Cincinnati Ballet School, Laban Centre London, Northern Ballet Theatre of England, Arts Educational School of the UK, Boston Conservatory, The International Festival of France and most recently Masters of Ballet at Sadlers Wells Theatre and English National Ballet School, both in London.  In September 2010, Sara founded SLK Ballet School "A school for gifted dancers to prepare for a career as a professional dancer."
Jonathan Newell – Executive/Artistic Director HRMHP is a classical pianist, composer, rock guitarist and singer.  Since 1990 he has performed more than 150 times a year throughout the Northeastern United States in concert halls, colleges, clubs, coffee houses, corporate events, festivals and private gatherings.  He holds a BA from Ithaca College in Piano Performance and Art History and MA's in both Piano Performance and Composition from Hunter College.  He is a former member of the piano faculty of The Diller-Quaille School of Music in Manhattan and was a member of the music faculty of SUNY Adirondack from 1988-2010.  He served as pianist/composer with the Adirondack Repertory Dance Theater from 1993 – 2015.  Mr. Newell gave his New York piano debut at Weill Hall at Carnegie Hall in 2009 and was recognized as a Who's Who Among America's Teachers in 2006.  Since 2010 he has been the Executive/Artistic Director of the Hudson River Music Hall and the historic Strand Theatre in Hudson Falls, NY.